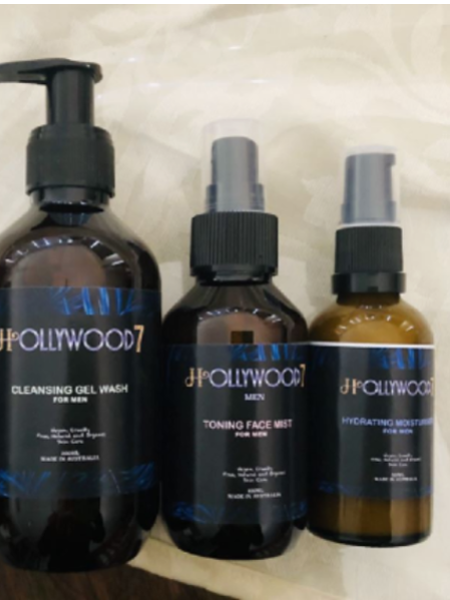 Mens Vegan Skincare Essentials Pack
$160.00
Mens Vegan Skincare Essentials Set
Description
Gentle Gel Wash- A Gentle Gel based cleanser infused with a combination of White Willow Bark. Organic Papaya and Pineapple for radiant and softer skin.
Toning Face Mist-Alcohol free fruit infused toning mist with Organic Papaya and Pineapple Extract. A uplifting blend of Lime. Sweet Orange and Bergamot essential oils.
Hydrating Moisturiser- A light weight daily hydrating moisturiser with Papaya & White Willow Bark. This dual action moisturiser works to dissolve dead skin cells whilst deeply hydrating the skin.