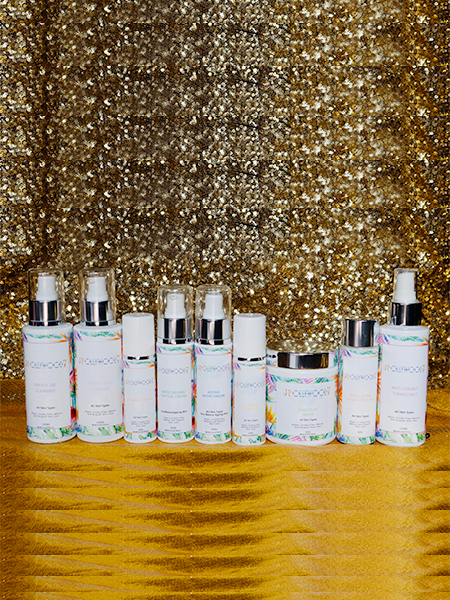 Vegan Skincare Ultimate Collection
$450.00
Ultimate Collection Includes: Gentle Gel Cleanser, Gentle Cream Cleanser, Vitamin C Serum, Moisturising Peptide Cream, Active Night Cream, Intensive Eye Cream, Exfoliating Vitamin Crystals, Anti-Oxidant Toning Mist.
Description
GENTLE GEL CLEANSER
A gentle cleansing gel with a delightful blend of Parsley, Green Tea,. Wheatgrass and Alfalfa. Give an anti-oxidant boost to your skin. The Sulphate-free blend works to remove damaging pollutants and in turn, prevents free-radical damage that can lead to premature aging.
GENTLE CREAM CLEANSER
With Soothing Cucumber and Lavender Flower ideal for sensitive skin and Rosehip Oil and Aloe Vera for hydration. Removes daily pollutants, excess oils and make up.
VITAMIN C SERUM
A Silky Serum with the many benefits of Vitamin C that helps stimulate collagen and brighten skin. Desert Lime and Australian Kakadu Plum, loaded with Vitamins including Vitamin C for smoother, brighter skin.
MOISTURISING PEPTIDE CREAM
With Hydrolyzed Rice Protein a peptide that stimulates the skin, improving cell propagation. Improved collagen synthesis, reduction in wrinkles, and increased smoothness and toning.
Native Snowflower Extract, helps reduce sun and environmental damage. Hyaluronic Acid to help with skin hydration.
ACTIVE NIGHT CREAM
With Quandong ( Australian ) Native Peach, Kakadu Plum Lilli Pilli to help hydrate and repair damaged cells whilst you sleep.
INTENSIVE EYE CREAM
With Calming Cucumber Oil to soothe and reduce puffiness and Native Lemon Aspen to aid in strengthening capillary walls which can reduce the effects of dark circles.
PINK CLAY MASK
With Healing Chamomile, Aloe Vera and Calendula to soothe skin and Pink and White Clay to give you beautiful glowing skin.
EXFOLIATING VITAMIN CRYSTALS
A fine crystal exfoliating powder. With Vitamin C for brightening dull complexions, and fruit-derived Malic Acid for deep exfoliation.
ANTI-OXIDANT TONING MIST
A Wonderful Blend of anti-oxidant berry extracts from Bilberry, Goji and Blueberries to fight free radical damage. Aleo Vera for hydration and fruity and floral notes including Jasmine, Geranium, Lemon and Grape Fruit.